Author: Cape May | Category:
Accomodations
,
Beach
,
Bed and Breakfast
,
Ceremony
,
Guests
,
Historic
,
NJ
,
Planning
,
Reception
,
Shore
,
Southern Mansion of Cape May
,
Weddings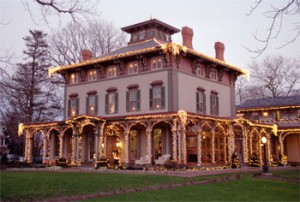 You met the man of your dreams and now you need to plan the wedding of your dreams.  What better place to plan your wedding then at the beautiful and historic town of Cape May, NJ.  Cape May is filled with beautiful and historic houses and bed and breakfasts, but the one building that stands out amongst the rest is the Southern Mansion of Cape May. 
Planning a wedding can be a hectic process, especially when you have to coordinate the ceremony and reception sites, as well as accommodations for all of your out-of-town guests.  Well, you will be delighted to know that the Southern Mansion of Cape May not only has accommodations to hold your ceremony and reception, but it is also a lavish bed and breakfast; so you and your guests can easily unwind in luxury and comfort after celebrating your wedding.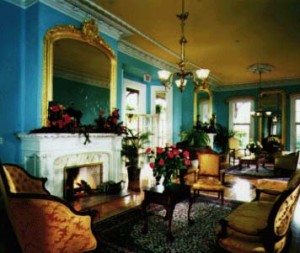 My sister was married at the Southern Mansion and it was definitely an affair to remember.  The rooms have beautiful hardwood floors, bathrooms and linens, and the grounds outside are lush and filled with beautiful scenery to hold your ceremony and wedding pictures.   My sister was especially pleased with the fact that the Southern Mansion only holds one wedding at a time, so all of her needs and her guests' needs were fully attended to.
Additionally, the bride and groom will be delighted to know that a complimentary suite is provided for them with an in-room breakfast and a full gourmet breakfast is also offered to any of the wedding guests that decide to take advantage of the Southern Mansion's lavish accommodations.  What better way to enjoy the morning after your wedding, then with breakfast in bed; now that is both relaxing and luxurious.
So, go ahead and plan your dream wedding at the Southern Mansion in Cape May where elegance, relaxation, simple planning and breakfast are all included with your special day.